Also available in

Wist je dat Donald Duck enkele malen heeft deelgenomen aan de Macy's Thanksgiving Day Parade. De eerste keer was in de parade van 1935.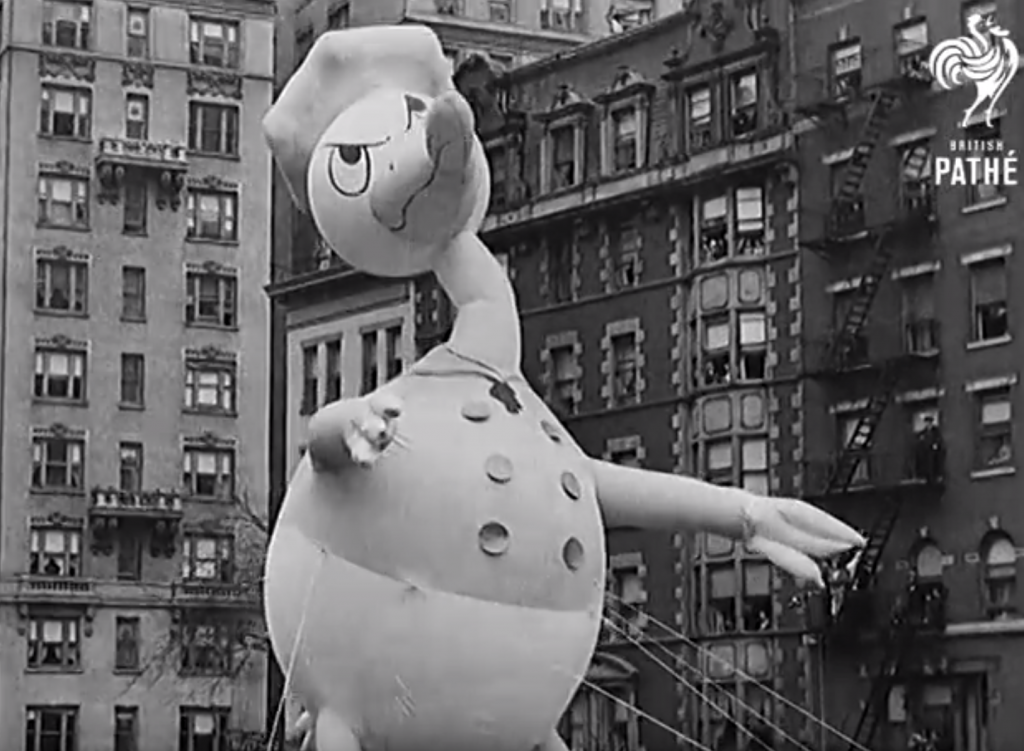 Mede dankzij het slechte ontwerp van de ballon (het ontwerp voorzag Donald van een lange nek) keerde hij niet terug tot 1939, waar we de eerste Disney praalwagen zien deelnemen aan de Macy's Thanksgiving Day Parade.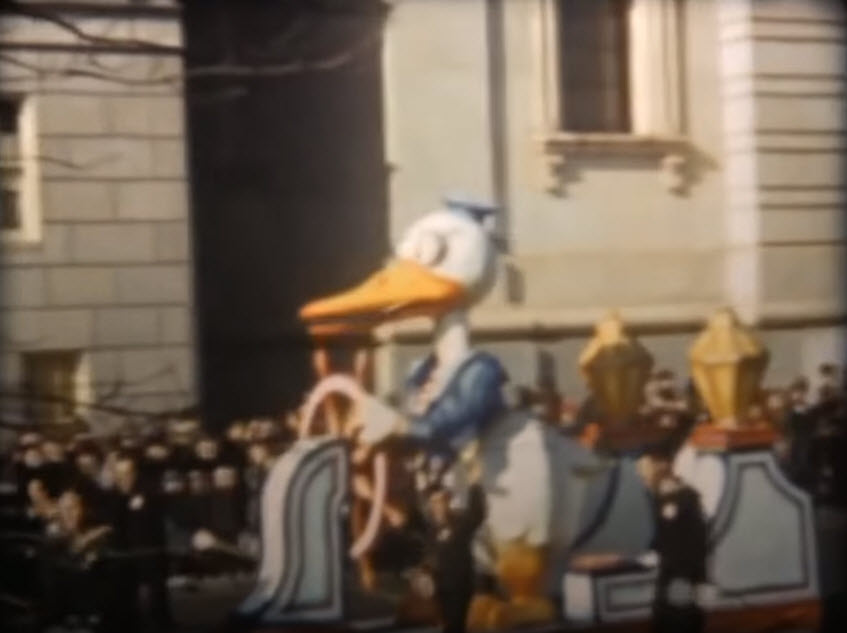 Hierna keerde Donald terug in 1962 en was ieder jaar tot 1972 te zien in de parade. In 1972 werd de eerste verjaardag van Walt Disney World Resort gevierd en verscheen Donald samen met Mickey.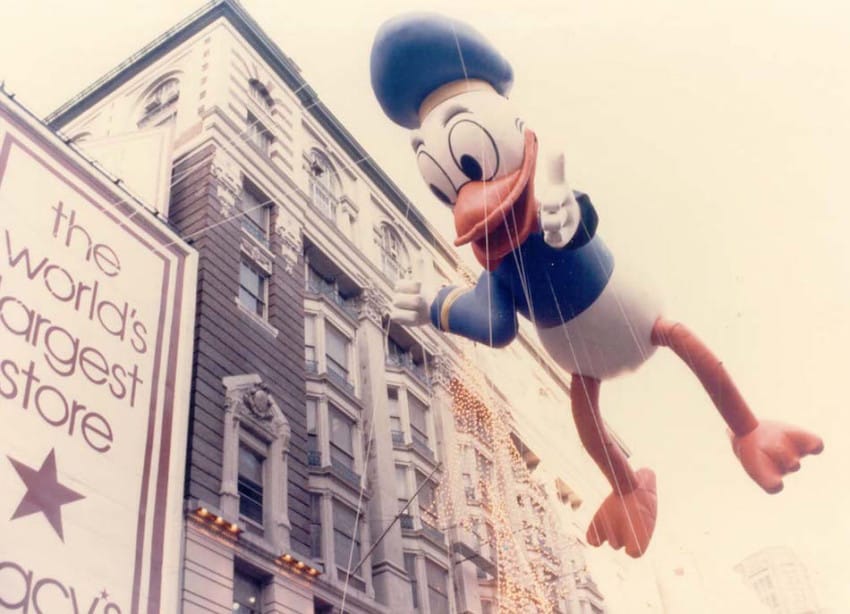 Hierna keerde Donald weer terug in 1984 om de parade te leiden. Ditmaal om zijn eigen 50ste verjaardag te vieren. In de 20 jaren die hierop volgende was Donald altijd afwezig in de parade. Maar in 2005 was Donald te zien op praalwagen voor de 50ste verjaardag van Disneyland. Hij verscheen met verschillende andere Disney figuren.
Bad Luck
As we all know, Donald doesn't always have the most luck. In 1962 his hat filled up due to heavy rains. This caused the balloon to tip over and dump the gallons of rain water on the crowds below. During the 1965 parade his wings were messed up and in 1972 his left wing got deflated by a tree.
What will the future bring?
Let's hope that Donald will return to the Macy's Thanksgiving Day Parade in the future. My bet will be on the 50th Anniversary of the Walt Disney World Resort which will be in October 2021.
Watch Macy's 1935 Thanksgiving Day Parade
Top 10 Disney Balloons
Source: Disney Parks Blog and Macy's Thanksgiving Wikia
Image Credits: British Pathé, Tom Papallardo (youtube), Macy's, Inc..