Starting of the new year strong! Januari will see the release of DuckTales Issue #5. Two new stories featuring Scrooge, Donald, the nephews and Launchpad.
Synopsis DuckTales Issue #5
Uncle Scrooge seeks a fountain of youth, but when he discovers it isn't quite what he bargained for, it's up to Donald, Huey, Dewey and Louie to turn him back into his old self! And when Launchpad (Shockingly!) makes a mistake while flying, the next candidate to be Scrooge's pilot is… Dewey?!
Covers DuckTales Issue #5
For the moment we only have one cover. But it shows a strong scene from what appears to be the Fountain of Youth Story.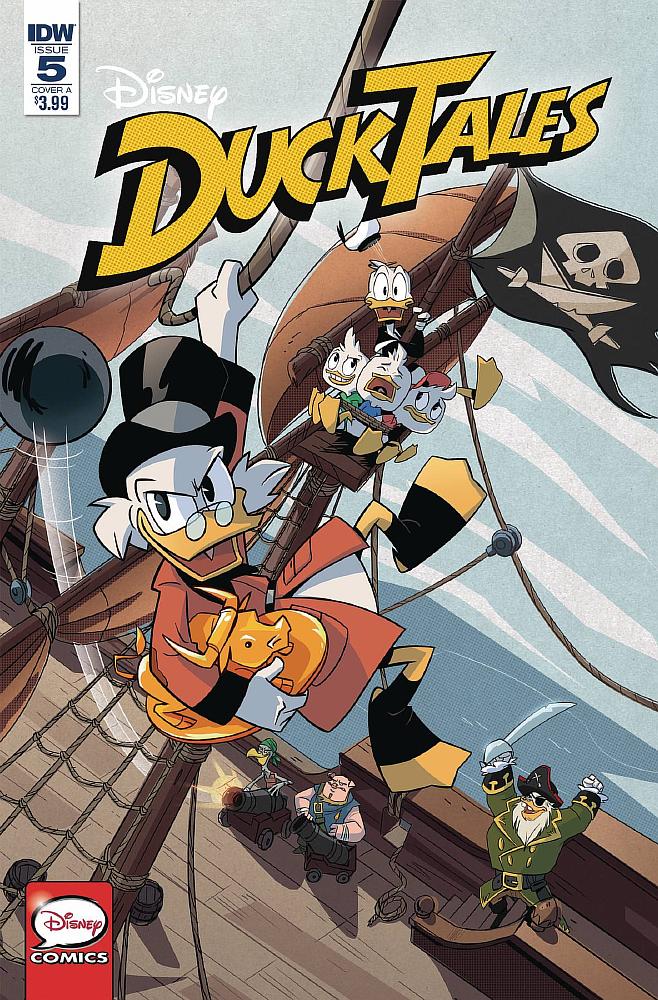 Order Information
DuckTales Issue #5 will be released around January 17 2018. You can already pre-order it via Archonia.
Image Credits: IDW Publishing (via Archonia).